Work Party Information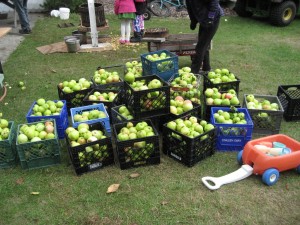 Since being founded in 1927, Indralaya's buildings and infrastructure have all been developed as a labor of love by many devoted volunteers.
A wide variety of indoor and outdoor jobs are always in need of doing, and we invite you to join us. There is no charge for attending a work party and there is work for all ages and skill levels.  Indralaya provides room and board in exchange for your time and energy.
Volunteers have helped build thirty sleeping cabins; the dining hall,  the Teepee (an octagonal building used for a variety of purposes); the F. L. Kunz Memorial Library; two communal "Necessitoriums" with showers and toilets; the Resident Manager's Cottage (RMC); the Roundhouse, which sleeps up to twelve people and includes handicapped facilities; a maintenance and storage building; three concrete water storage tanks, septic systems; and untold lengths of water and electrical lines, roads, and paths. We have had occasional professional help, but mostly volunteers have built Indralaya.
In days of yore, camp manager John Abbenhouse was well known for his oft repeated exhortation, "Work is love made manifest." This spirit lives on today, and working together in common purpose continues to be an essential feature of camp life.
Much of the work done during the program season, particularly in the kitchen and garden, is done by volunteers and daily staff participants. In addition, several work parties are held in the spring and fall.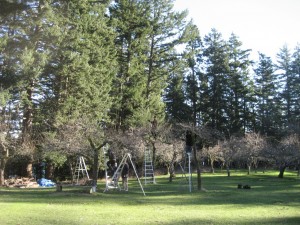 The number of participants at these fun and communal weekend gatherings ranges from 25 to 100 people.
The work party begins with dinner as participants gather and prepare for the weekend ahead. The work day begins as we gather in a communal circle after breakfast chores are done. We break for lunch at 12:30 and then come together for another couple hours of work in the afternoon. Evenings are often devoted to informal discussion and entertainment by the fireside. Bring your talents and musical instruments with you!