Therapeutic Touch as a Path of Consciousness, Healing & Service
An Intermediate and Advanced Level Workshop  
June 17-23 (Sunday dinner – Saturday breakfast)

"We bring to each therapeutic encounter not only all of our scientific knowledge and technical skill, but also our focused intentionality, our deep compassion and our fully authentic human presence in the service of one of life's great holy mysteries; in the service of putting our patients in the best condition to allow healing to emerge."
                                                                                                                                           –Janet Quinn
This program at Indralaya is for persons in the healthcare field and other committed Therapeutic Touch therapists who are treating people regularly and have a desire to go into greater depth regarding techniques, theory, and the exploration of healing dynamics, including the role of the Inner Self.  Indralaya is a healing place for all who attend, a place where we come to know being in harmony with each other and with Nature, thereby supporting the potential for healing to manifest in whatever form(s) it may be needed.  It is a place where we come open to learning, open to developing, and open to growing. Both intermediate and advanced students who are keen to deepen their understanding of healing and Therapeutic Touch are invited to attend.
This year we will explore the importance of resonance and wholeness. We recognize that each person has that point of wholeness within themselves. As healers, we seek to reach that center of calm with the support of nature and our compassionate selves to attain and maintain that centered resonance within each healee. We will be considering how our thoughts form energetic patterns that can help or hinder progress.
The daily workshop begins with a group meditation followed by clinical sessions in which attending Healees are treated with Therapeutic Touch. Throughout the clinical sessions all participants will be supported by group leaders and their peers, for by working together the potential for healing is deepened and our understanding of Therapeutic Touch can grow.  Debriefing and discussion will follow to deepen our understanding of the Therapeutic Touch process. Those Intermediate participants who so desire will have the opportunity to work with an advanced teacher throughout the week to support understanding of the processes of Therapeutic Touch.  Afternoons include rest and integration time to support the practitioner's own healing and deepening journey; co-hort group gatherings; and afternoon and evening programs focused on practice, exploration and dialogue regarding specific aspects of the healing act, disease processes, and continuation of the inner journey. We will be responsive to other topics or issues that arise in the moment.
Individuals may also apply to attend the workshop as patients/healees.
Program coordinators: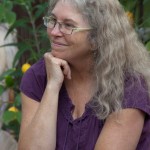 Jody Falconer, CMT, QTTT, has been practicing and studying TT since 1994 and teaching TT since 1997.  Her desire to understand healing and her own healing path lead her to Therapeutic Touch. She enjoys a lively massage practice in Sonoma, California where TT is at the root of her healing interactions.  Although very involved in the planning and content of the program, Jody will not be in attendance this year.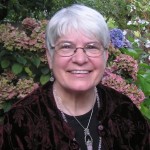 Cordy Anderson, RN, BSN, QTTT, has been practicing TT since 1984 and teaching since 1991.  She is the current chair of the Northwest Therapeutic Touch Institute, dedicated to TT education and support. She continues her "retreadment" as a part time Medication Management Nurse for Home Instead in Eugene and travels to teach TT wherever she is called in addition to her teaching and practicing in her home town of Eugene, Oregon. Her joy is to teach and mentor others on this journey.
Program Fee: $175  (Information on Housing & Meal fees is available here)
Please Note: The Roundhouse is reserved for Patient/Healee use during this program.

Once your registration has been received, you will be sent an additional application form to complete.  You will be notified of your acceptance into the program once your application has been submitted and reviewed.
This continuing nursing education activity was approved by the American Holistic Nurses Association (AHNA), an accredited approver by the American Nurses Credentialing Center's Commission on Accreditation.
Approved to award 23 CNE contact hours through 06/16/2019, AHNA approval #1271.