Therapeutic Touch Intensive for Current & Future Teachers
June 12-15 (Tuesday dinner – Friday breakfast)
We are very excited to be offering a new TT Program from TTIA! Indralaya has been selected for the West Coast TTIA Intensive for Teachers™. This program is for current teachers of TT, for those who are looking to add another level to their teaching, or are looking to became QTTTs. First given at the TTIA Congress in Chicago in April, it is now being offered in several locations during 2018. Content will include information about working with adult learners, exploration of the current TTIA teaching guidelines for all levels, and demonstration and sharing of various teaching exercises, with an emphasis on reflective practice. Taught by Denise Coppa PhD, QTTT and Lin Bauer MS, QTTT, both members of TTIA Education Committee and the committee that rewrote the current teaching guidelines. Both are QTTTs for all levels, and long time teachers and practitioners of TT.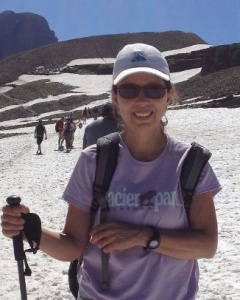 Denise Coppa, PHD, FNP, QTTT, QTTP Within the past 30 years, Dr. Coppa has had extensive experience in the practice, teaching and research of Therapeutic Touch. Along with her ongoing practice of TT, she has taught workshops at the Basic, Intermediate, and Advanced levels and has acted as a mentor at Pumpkin Hollow Farm and many other venues, primarily on the East Coast. Her research and scholarly work has included collaboration with 2 other colleagues on the Theory of Healing through the Montana Dialogues, along with her own work on application of reflection to the practice of TT. She is currently serving as the Research Trustee for Therapeutic Touch International Association (TTIA). In addition, Dr. Coppa is the coordinator of the Family Nurse Practitioner program at the University of Rhode Island and maintains a practice as a nurse practitioner in an inner city pediatric primary care clinic.
Lin Bauer MS, CCMHP, QTTT has been a Therapeutic Touch practitioner since 1992 and teacher since 2002. She is a retired Special Education teacher after 32+ years, as well as a Sound Therapist since 2001. Lin has been on the boards of both TTIA and the Orcas Island Foundation which oversees Indralaya, and is currently on the boards for TT Dialogues, Inc, and the Northwest Therapeutic Touch Institute. In addition to working with people with special needs, Lin's TT practice includes working with people with cancer, and those who are on hospice. She presents Therapeutic Touch workshops internationally, particularly in working with people dealing with cancer and in the use of combining sound and music with TT.

Program Fee: $125 (Information on Housing & Meal fees is available here)

Once your registration has been received, an additional application form will be sent which must be completed prior to acceptance into the course.
Please Note: The Roundhouse is reserved for Patient/Healee use during this program.
This continuing nursing education activity was approved by the American Holistic Nurses Association (AHNA), an accredited approver by the American Nurses Credentialing Center's Commission on Accreditation.