Therapeutic Touch Healees
Week One: Mentorship
June 9-15 (Saturday dinner-Friday breakfast)
Week Two: Therapeutic Touch as a Path of Consciousness, Healing & Service,  June 17-23 (Sunday dinner-Saturday breakfast)
Healees/Patients are invited to apply to either week.  Please note that Healees are not eligible to help on daily staff.


Therapeutic Touch (TT) ,a gentle, evidence based healing modality, was first offered at Indralaya in 1977. Since that time, this healing technique has become increasingly accepted in hospitals and clinics throughout North America and around the world, and a substantial base of formal and clinical research has been developed documenting its efficacy. TT has proven to be effective in a variety of applications and, perhaps more importantly, has played a significant role in broadening the array of acceptable healing modalities available to healthcare professionals as well as to anyone having the desire to help another. The intention of these Therapeutic Touch programs  is to create an opportunity for transformative in-depth healing for the participants as well as to deepen the skill of the TT practitioners.
For over 37 years, healees/patients have been an integral part of the Therapeutic Touch programs at Indralaya. Without their contributions and trust these programs could not succeed. In light of this, a supportive and educational group process is designed specifically for those attending either of the June TT programs as healees/patients. The healee treatment schedule for the first week's program "Mentorship" is during the afternoon (meditation starts at 1:30 pm). The treatment schedule for the second week's program "Path of Consciousness, Healing and Service" takes place during the morning after a group meditation at 9:30 am. Lunch ($14) is available for Island participants at either program.
Activities and Experiences for Healees: Healees can apply for either Therapeutic Touch program, benefiting equally from either program and often reporting an increased sense of relaxation and well-being. We recommend participating in our daily comprehensive healee program to promote and deepen your healing process.
The daily program sequence consists of: 1) Group meditation (optional but encouraged) as a way to relax, which can increase the benefits from the TT treatments; 2) Daily Therapeutic Touch treatments from experienced therapists who are furthering their own study and skills; 3) Rest or nap which is highly recommended to deepen the treatment process; 4) A support group to discuss the TT treatment and illness-related experiences; and 5) Optional group experiences that may include: yoga, qigong, relaxation/breath training, stress reduction education, music and art activities and exercises exploring illness and health in creating a more integrated sense of self.
Depending on how much you want to participate, the healee program is about 3-4 hours each day.
Patient Support Facilitators: Facilitators for patient groups have both Therapeutic Touch and qualified counseling experience. They are very familiar with life at Indralaya and will be on site during the programs.
Mentorship Facilitator: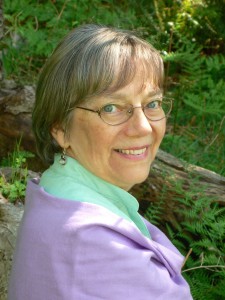 Mary Leslie lives in Sidney, British Columbia, Canada on Vancouver Island. She is a clinical social worker, currently in private practice and has worked in health care for many years. She has been a keen student of TT, mentor and teacher since 1995. She has spent some time every summer at Indralaya since 1997, and has coordinated the Mentorship patient group for several years in the past. She incorporates holistic healing into her clinical practice.
Therapeutic Touch as a Path of Consciousness, Healing & Service Facilitators: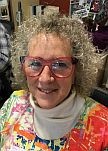 Sally Blumenthal, RN, MFT, has been studying and playing with TT since she first discovered it in 1976. This has influenced her work and life in profound ways. Using Therapeutic Touch, she worked as a hospice founder, nurse, AIDS coordinator, adjunct professor, facilitator and many opportunities to volunteer her services as a therapist. She has found joy with dying, accessing peace under challenging circumstances and has a much greater understanding of the wholeness where we live. Her connection with nature and that higher power continues to expand as she can be of service. She is currently writing a book called The Joy of Dying thanks to her experience with Phoebe Bee and hundreds of other patients and clients. Let's have fun discovering more at Indralaya, my healing place.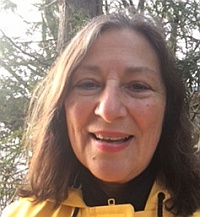 Anne Walker has been a student of therapeutic touch at Indralaya since the mid 1990's. A social worker in health care for over 20 years, Anne has worked with people who are experiencing life-threatening and chronic illness, grief, pain, stress, loss and anxiety. Anne is committed to bringing humor and compassion to the healing journey and the adventure of life. She is especially interested in Therapeutic Touch, the use of sound in healing, and Mindfulness Based Stress Reduction as ways to empower one's own healing and the healing of others.
Please complete the online registration form for the week (or weeks) you prefer. Once your registration has been received, you will be sent a confirmation and application form. You will be notified of your final acceptance into the program after this application has been completed.
For additional information or assistance, please call Cordy Anderson RN at 541-870-5627 or email: contact@indralaya.org
Program Fee for either week: $175 
Information on Housing & Meal fees is available here.
Please note: Healees are usually assigned to the Roundhouse with the reduced rate of $77 per night and are not eligible for daily staff positions.