Mentorship: The Transpersonal Nature of Therapeutic Touch
June 9-15 (Saturday dinner – Friday breakfast)
The Mentorship Program, now in its seventeenth year, is appropriate for students at a variety of stages in their development as Therapeutic Touch therapists. This includes those who have recently taken a 12-hour Basic/Foundations or Level 1 TT course (with six months of practice suggested), those who have completed an intermediate level/Transpersonal Nature of TT or Level 2 course, and also the more advanced/intermediate students who would like to deepen their understanding of the finer aspects of Therapeutic Touch. Each application is reviewed carefully on an individual basis, and we encourage you to contact us if you have any questions about your eligibility.
As we offered last year, an "The Transpersonal  Nature of Therapeutic Touch" will be integrated into this week's program. This meets the curriculum requirements as part of the application process towards becoming a Qualified Therapeutic Touch Practitioner (QTTP). The content of the intermediate workshop is incorporated into the week so that participation with the entire program is seamless and enjoyable.
The intent of this program is to provide participants with a rich opportunity to look beyond the techniques of TT and explore the depths of the interior journey that is an integral aspect of the practice. Clinical sessions and individual and group presentations will be offered. The groups, led by seasoned Therapeutic Touch teachers, allow for meeting individual needs and questions while at the same time supporting synergistic learning by all who are present.
2018 Mentors: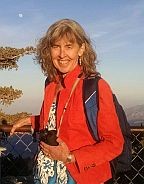 Peggy Frank MS, QTTT
Peggy has taught Therapeutic Touch in Canada, the United States and several African countries. She came to TT through the door of a healee. She lives with HIV, and has for over 30 years. In the early days of the epidemic there were no drugs to help combat the virus. Peggy attributes her survival to the use of complementary therapies, including TT, which was extremely effective. When she recovered she began learning the methodology and theory behind TT and how to teach TT. She found TT to be an extremely valuable skill for home-based care workers, who provide the majority of support across sub-Saharan Africa. She loves the international partnerships in TT, and helping students deepen their own exploration of self, while practicing TT. She is blessed to have studied under Dolores Krieger, Dora Kunz and Neila Campbell, and continues to appreciate wonderful teachers here and abroad.

Marilyn Johnston-Svoboda, RN, EdD, QTTP/QTTT, is a retired professor of nursing. Her holistic and compassionate philosophy has been deeply inspired by both Therapeutic Touch and her Native American heritage, and is reflected in her teaching, practice and way of life. Taught by Dora Kunz, who co-created TT with Dr. Dolores Krieger, Dr. Johnston-Svoboda has led numerous workshops and conferences for over 30 years, teaching Therapeutic Touch©, imagery and other wellness and healing modalities. She currently teaches several Therapeutic Touch Workshops each year and mentors many students. In her private practice, she creates a caring and peaceful environment in which to administer Therapeutic Touch for those who are ill along with those who seek to maintain well-being. Additionally, she co-authored the DVD/Book: Therapeutic Touch, A Healing Modality of Heart and Hands and numerous unpublished articles. She is a member and Credentialing Trustee of the Therapeutic Touch International Association (TTIA).
Program Coordinators: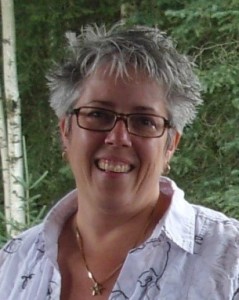 Tama Recker, QTTT, TTRT is excited to be learning the process for program coordination for the TT program at Indralaya and will be our third mentor if registrations indicate need. She is a Therapeutic Touch teacher and practitioner from Ladner, BC whose work in cancer, hospice and bereavement support for almost 20 years has led her to expand her understanding of Therapeutic Touch. Over the years, Tama has deepened her TT practice as well as her personal journey at Indralaya and looks forward to opening the door for others to discover the possibilities that can be found here. She teaches TT courses and other related workshops to hospice volunteers, nurses and interested others. She facilitates Practice Groups and mentoring in a variety of formats and has a private practice.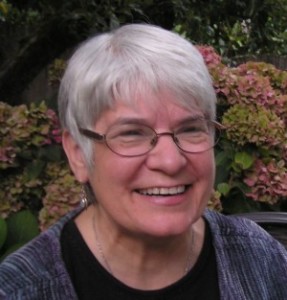 Cordy Anderson RN, BSN QTTT, has been practicing TT since 1984 and teaching since 1991. She is the current chair of the Northwest Therapeutic Touch Institute, a nonprofit organization dedicated to TT education and support. No longer working 40 hours a week for Home Health, she now can devote much of her time to her private TT practice and teaching not only in Oregon but in places where there are no TT teachers. Cordy has been assisting facilitation of the Therapeutic Touch Programs at Indralaya since 2009 as well as coordinating the effort to provide continuing education contact hours through the American Holistic Nurses Association. In addition to being a grandma, her joy is to teach and mentor others on this journey.
Please note:
1) The Roundhouse is reserved for Patient/Healee use during this program.
2) Participants in the Mentorship program can work two hours a day on daily staff to help offset the cost of the program.

Program Fee: $175  (Information on Housing & Meal fees is available here)

Once your registration has been received, you will be sent an additional application form.  You will be notified of your acceptance into the program once your application has been submitted and reviewed.
This continuing nursing education activity was approved by the American Holistic Nurses Association (AHNA), an accredited approver by the American Nurses Credentialing Center's Commission on Accreditation.
Approved to award 28 CNE contact hours through 05/31/2019, AHNA approval #1269.