Mentorship: Exploring the Transpersonal Nature of Therapeutic Touch
June 10-16 (Saturday dinner – Friday breakfast)
The Mentorship Program, now in its sixteenth year, is appropriate for students at a variety of stages in their development as Therapeutic Touch therapists. This includes those who have recently taken a 12-hour Basic TT course (with six months of practice suggested), those who have completed an intermediate level course and also the more advanced/intermediate students who would like to deepen their understanding of the finer aspects of Therapeutic Touch. Each application is reviewed carefully on an individual basis, and we encourage you to contact us if you have any questions about your eligibility.
As we offered last year, an "Intermediate Workshop" will be integrated into this week's program. This meets the curriculum requirements as part of the application process towards becoming a Qualified Therapeutic Touch Practitioner (QTTP). The content of the intermediate workshop is incorporated into the week so that participation with the entire program is seamless and enjoyable.
The intent of this program is to provide participants with a rich opportunity to look beyond the techniques of TT and explore the depths of the interior journey that is an integral aspect of the practice. Clinical sessions, individual and group presentations will be offered. The groups lead by seasoned Therapeutic Touch teachers allow for meeting individual needs and questions and at the same time lends itself to synergistic learning by all who are present.
The 2017 Mentors are: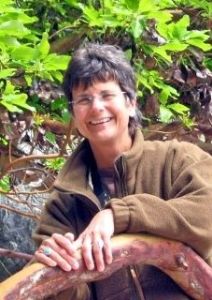 Maria Arrington RN, BSN, QTTT:  Maria lives in NW Montana where she worked as a nurse (the last 9 years as a public health nurse).  Retired for the last 2 years, she still maintains a small private practice offering TT, craniosacral therapy and bodywork.  She has taught TT for more than 30 years and has been a mentor for many years as well. "In mentoring, gaining new skills is important, but most vital is fostering personal development so that our relationship with the deepest part of ourselves gives us greater access to the healing our clients need."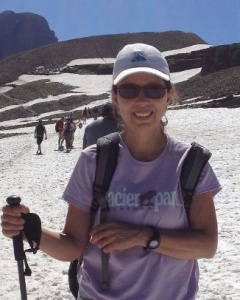 Denise Coppa, PHD, FNP, QTTT, QTTP: Within the past 30 years, Dr. Denise Coppa has had extensive experience in the practice, teaching and research of Therapeutic Touch. Along with her ongoing practice of TT, she has taught workshops at the Basic, Intermediate, and Advanced levels and has acted as a mentor at Pumpkin Hollow Farm and many other venues, primarily on the East Coast.  Her research and scholarly work has included collaboration with 2 other colleagues on the Theory of Healing through the Montana Dialogues, along with her own work on application of reflection to the practice of TT.  She is currently serving as the Research Trustee for Therapeutic Touch International Associates (TTIA).  In addition, Dr. Coppa is the coordinator of the Family Nurse Practitioner program at the University of Rhode Island and maintains a practice as a nurse practitioner in an inner city pediatric primary care clinic.
Please note:
1) The Roundhouse is reserved for Patient/Healee use during this program.
2) Participants in the Mentorship program can work two hours a day on daily staff to help offset the cost of the program.

Program Fee: $175  (Information on Housing & Meal fees is available here)

Once your registration has been received, you will be sent an additional application form.  You will be notified of your acceptance into the program once your application has been submitted and reviewed.
This activity has been submitted to the American Holistic Nurses Association (AHNA) for approval to award contact hours. The AHNA is an accredited approver of continuing nursing education by the American Nurses Credentialing Center's Commission on Accreditation.