Foundations of Therapeutic Touch
June 9-13  (Saturday dinner-Wednesday breakfast)
Therapeutic Touch (TT) workshops were first offered at Camp Indralaya in 1977. Since that time, this healing technique has become increasingly accepted in hospitals and clinics throughout North America, in addition to being taught in many universities. TT is currently practiced and taught in over 90 countries around the world. A substantial body of research backs up the clinical wisdom that TT promotes the healing of a large variety of physical, emotional, and spiritual challenges.
This program provides a foundation in the theory and practice of Therapeutic Touch. It is designed for anyone new to the practice of TT or anyone wishing to refresh their practice. As a complementary and alternative modality, many health care professionals are learning TT, although any who have the desire to help another with their healing process are also encouraged to apply. Participants will practice fundamental techniques, understand the physiological effects, and learn about uses of TT in various settings. Experiencing a workshop such as this in the natural beauty of Indralaya greatly aids in deepening the learning process and nurtures you as you learn.
Program Instructors:
Lin Bauer MS, CCMHP, QTTT has been a Therapeutic Touch practitioner since 1992 and teacher since 2002. She is a retired Special Education teacher after 32+ years, as well as a Sound Therapist since 2001. Lin has been on the boards of both TTIA and Camp Indralaya, and is currently on the boards for TT Dialogues, Inc, and the Northwest Therapeutic Touch Institute. In addition to working with people with special needs, Lin's TT practice includes working with people with cancer, and those who are on hospice. She presents Therapeutic Touch workshops internationally, particularly in working with people dealing with cancer and in the use of combining sound and music with TT.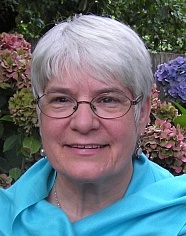 Cordy Anderson RN, BSN QTTT, has been practicing TT since 1984 and teaching since 1991. She is the current chair of the Northwest Therapeutic Touch Institute, a nonprofit organization dedicated to TT education and support. No longer working 40 hours a week as a nurse, she now can devote much of her time to her private TT practice and teaching not only in Oregon but in places where there are no TT teachers. In addition to being a grandma, her joy is to teach and mentor others on this journey.
Program Fee: $125 (Information on Housing & Meal fees is available here)
Please Note: The Roundhouse is reserved for Patient/Healee use during this program.

Once your registration has been received, an additional application form will be sent which must be completed prior to acceptance into the course.
This continuing nursing education activity was approved by the American Holistic Nurses Association (AHNA), an accredited approver by the American Nurses Credentialing Center's Commission on Accreditation. Approved to award 12 CNE contact hours through 05/31/2019 AHNA, approval #1268.