Recollective Awareness Meditation
May 17-20 (Thursday dinner – Sunday breakfast)
A Person-Centered Approach to Meditation
Meditation helps us meet the demands of life with greater kindness, awareness, calmness, and equanimity. On this four-day retreat, you will be supported in your meditation practice by a skilled meditation teacher, Jason Siff, who created "Recollective Awareness Meditation" when he was a Buddhist monk in Sri Lanka in the 1980s. He will give some basic instructions that will help you be with your thoughts, feelings, and sensations in meditation; however, the primary method of meditation instruction is to for the teacher to hear what is coming up for you inside of your meditation sittings and then offer guidance. Participants are encouraged to keep a meditation journal during this retreat, though that is not mandatory.
There will be 4 to 6 meditation sittings a day, from 20 to 45 minutes long, depending on your needs, with time after each meditation period for journaling. Yoga will be offered in the morning, a Dharma talk in the afternoon, and group and individual interviews throughout the day.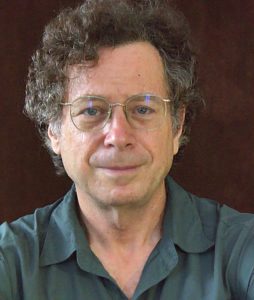 Jason Siff is the author of "Unlearning Meditation: What To Do When the Instructions Get in the Way," and "Thoughts Are Not the Enemy: An Innovative Approach to Meditation," published by Shambhala Publications. He founded the Skillful Meditation Project in 1996 and has taught Recollective Awareness Meditation to individuals and groups over the past two decades in the USA, Canada, Australia, Great Britain, Europe, Nepal and India.
You can read about Recollective Awareness Meditation by visiting http://recollectiveawareness.org

Program Fee: $125
Information on housing and meal fees is available here.