The Magical Art of Story
September 21-24  (Thursday dinner-Sunday breakfast)
For their 7th annual retreat at Indralaya,  R.J. and Anastacia are offering The Magical Art of Story, including meditations, visionary work, music, ceremony and community. This is not a story-telling workshop!
Telling a story, or listening to a story, is not identical to Being the Story. Every individual, group, tribe, nation, and land, is ceaselessly Being its own Story. Often the Stories are interwoven in complex beautiful patterns, sometimes they are disconnected. How may we use our skills in meditation, vision and ceremony to fully Be the Story in a connected, interwoven fashion? All participants are asked to bring a framed photograph of their choice, depicting a story moment in their lives (maximum size 4" x 6").
The retreat will feature a beautiful and powerful Autumn Equinox ceremony created by W.G.Gray, one of R.J.'s mentors in the late 1960s and early 70s.
There will also be a concert by R.J. and Anastacia.
Join Anastacia and R.J. with assistant teachers and musicians, to discover The Magical Art of Story.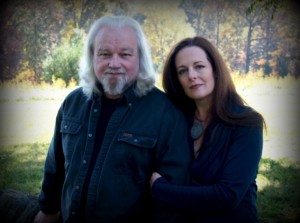 Since the 1980s R.J. Stewart has developed and taught original techniques that enable men and women to connect to and co-create with the transcendent beings and transformative spiritual energies of the Inner Temples and Inner Convocation. He has established several long-standing groups throughout the USA and UK. R.J. is an author and composer, with 45 books in publication worldwide, and many television, film, and theater credits to his name. He has published several series of books on Celtic and Bardic tradition, on folkloric Faery tradition, and on sacromagical arts and disciplines. Anastacia Nutt is a working Priestess, Seer and ordained trans-denominational Minister. Since 1997, she has worked to create and teach the ceremonial arts as well as facilitate public ritual through her home temple The StarHouse in Boulder, Colorado. Currently she travels and teaches with her beloved Robert, focusing on the Inner Temple Traditions, spiritual counseling and her new correspondence course, Priest and Priestess Arts for the 21st Century. Her most recent book, The Mothers of Change was published in 2011.
Program Fee: $195  
Information on housing and meal fees is available here.