Meditation: Living Spiritually in the Modern World
October 5-8 (Thursday dinner – Sunday breakfast)
From beginning meditators to experienced meditators, we can all deepen our understanding of meditation and its impact on our lives.  Our world is frequently chaotic, pulling us in many directions. With all of our daily demands, integrating this essential spiritual practice into our lives can quickly fall to the bottom of the "to do" list. How does this impact us?  Why is it important to integrate meditation, or mindfulness, into our daily lives?  This interactive workshop will incorporate discussion and practice as we work to deepen our understanding of meditation, its impact on our lives, and its value in helping us live spiritually in this modern world.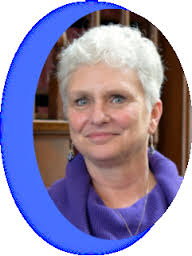 Barbara Hebert, Ph.D.  As a third generation theosophist and a long-time worker within the Theosophical Society in America (TS), Barbara strives to support the work of the TS as it reaches out in ever-increasing waves to the whole of humanity. Throughout her forty years of membership in the TS, Barbara has also served the TS by holding both local and regional positions. She is currently Vice President of the Theosophical Society in America. In her professional life, Barbara is the Executive Director of the Children's Advocacy Center—Hope House.  She holds a Ph.D. in Counselor Education and is an adjunct professor at Southeastern Louisiana University in the Health and Human Services Department as well as a private mental health practitioner.  
Program Fee: $100 
Information on Housing & Meal fees is available here.