Deep Singing
July 25-30 (Wednesday dinner-Monday breakfast)
Throughout the world singing and chanting play a significant role in group ritual and personal spiritual practice. Singing together engenders a profound experience of wholeness and often brings with it a feeling of pure joy. Come feed your soul and the soul of Indralaya. Bring your voice, your instruments, your favorite songs, and the desire to lift your voice in song.
We will gather each morning for meditative and joyful "deep singing," using rounds, chants, and simple harmonies. There are afternoon sessions for those interested in playing with more challenging rounds or singing multi-part songs. In the evening we will have sing-alongs of old favorites as wells as opportunities for individuals, duos, or larger groups to perform.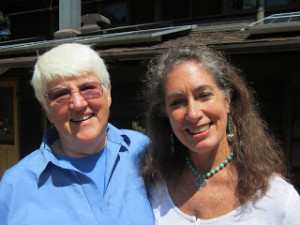 This week is led by Helen Bee and Barbara Bellamy. Both are singers and musicians with deep Indralaya roots.

Program fee: $165

Additional information on housing and meal fees is available here.